VIDEO: Aga Bai Halla Machaye Re - Aiyyaa | Rani Mukerji
Advertisement
Aga Bai Halla Machaye Re super hot song from Aiyyaa picturised on Rani Mukerji, sung by Shalmali and Monali.
Aga bai video - Rani Mukerji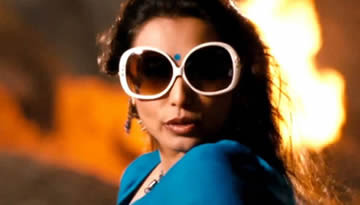 Watch Aga Bai song video, the third super Wakda song from Rani Mukerji's Aiyyaa. In this video Rani Mukerji has performed Belly dance. The song is sung by Shalmali, Monali and Amit. Composed by Amit Trivedi and written by Amitabh Bhattacharya.
Production Company: Viacom 18 Motion Pictures, AKFPL
Associated Article: Aga Bai Lyrics
Tags: AiyyaaAmit TrivediMonali ThakurRani MukerjiShalmali Kholgade