JISM 2 SONG TRAILER - Sunny Leone [VIDEO]
Jism 2 Video Song trailer: Watch this song promo of Jism 2 and listen to this song 'Ye JIsm Hai Toh Kya'. video features Sunny Leone, Randeep Hooda & Arunoday Singh.
Sunny Leone Jism 2 Song Trailer - Jism 2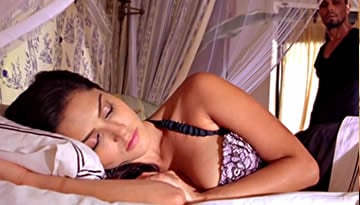 Watch the exclusive song trailer release from Jism 2, It's first ever official video release from Jism 2 film which is Pooja Bhat's film.
Video features Sunny Leone, Randeep Hooda and Arunoday Singh.

Song Details:
Vocals: Ali Azmat
Music: Arko Pravo Mukherjee
Lyrics: Arko Pravo Mukherjee and Munish Makhija

Movie Detials:
Director: Pooja Bhatt
DOP: Nigam Bomzan
Script Writer: Mahesh Bhatt
Produced by: Pooja Bhatt, Dino Morea
Ye Jism Hai toh Kya is inspired from a Turkish Song Kayahan Bir Ask Hikayesi.
Production Company: Clockwork Films, Fisheye Network
Associated Article: Jism 2 Songs' lyrics
Tags: Arunoday SinghHotJism 2Randeep HoodaSunny Leone