Raaz 3 trailer unveiled by vishesh films, starring Emraan Hashmi, Esha Gupta and black magician Bipasha Basu.
Raaz 3 Trailer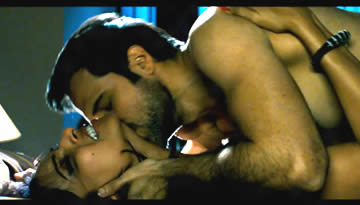 Vishesh films and fox star studios unveils the official theatrical trailer of Raaz 3. Earlier prequels of Raaz did well. Raaz 2 was above average but first Raaz is what everyone remembers till date and that is one of most talked about horror films made in India.

Raaz 3 trailer sets the ground of story of the film, we are not revealing anything which ain't said in the trailer. Story is about two rival actresses played by Esha Gupta and Bipasha Basu and Emraan who is playing a director on screen is caught in between their rivalry. Emraan is in love with Sanjana which is played by Esha Gupta but Bipasha has some secret of him and wants him to ruin Sanjana's career. The horror in the movie is based on Black Magic.

Bipasha is playing a actress who is afraid of loosing her success and eventually is ready to anything to remain at the top.
Raaz 3 is directed by horror films specialist Vikram Bhatt and he is this film in 3D too.
Production Company: Vishesh Films, Fox Star Studios
Tags: Bipasha BasuEmraan HashmiEsha GuptaRaaz 3