TEZAAB - 1984 ik ardaas - Jassi Jasraj Video
Jassi Jasraj new music video from his latest Punjabi album Tezaab 1984 - Ik Ardaas.
Jassi Jasraj - Tezaab 1984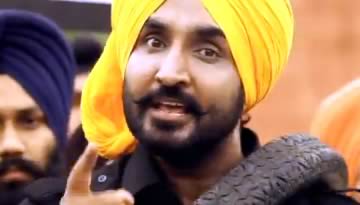 Watch Jassi Jasraj's new Punjabi music video from his new album Tezaan-1984. This video is not typical music video it is more like a Short Movie. The song is written and sung by Jassi Jasraj and music is scored by DJ William & Jassi Jasraj.

Oye tatta tatta piya tezaab Oye loko tatta rahu tezaab
Ubalda rehne be hesab 84 chete karke...
Song: Tezaab 1984 - Ik Ardaas
Singer/Lyrics/Desi Rapper: Jassi Jasraj
Commentary: S. H.S.Phoolka (Sr. Advocate Supreme Court of India)
Music: DJ William & Jassi Jasraj
Music Label: Jasraj Records
Production Company: Jasraj Records
Category: Music
Tags: Jassi JasrajPunjabi Songs