11th EPISODE: Satyamev Jayate - Old Age (15 July)
Watch 11th episode of Satyamev Jayate on Old Age people and their negligence in Family. Watch 15 July 2012 full episode in India.
Satyamev Jayate: Old Age - Sunset Years, Sunshine Life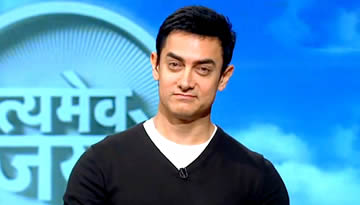 Aamir Khan talks about the culture of India, what distinguish India from other country is the Family. In only India we see three generation living together under on roof. But unfortunately many people starts neglecting their parents when the get old.
Aamir Khan does great to pick this very common and major issue in India and He does complete justice to this topic in todays episode. to more know watch this full episode right here.

Love Your Parents!
Production Company: Aamir Khan Productions
Category: TV Shows Satyamev Jayate
Tags: Aamir KhanSatyamev Jayate