SATYAMEV JAYATE - Water: 12th Episode (22 July 2012)
Watch 12th episode of Satyamev Jayate on the issue of Water, Rainwater Harvesting. The Show telecast on 22nd July.
Water: Every drop counts (Satyamev Jayate Episode)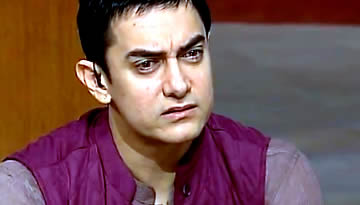 This time Aamir Khan picks a big issue which is very critical for every living being i.e. Water. If water is there, life exists. and this time Aamir does great by picking this issue.

Aamir Khan's topic will aware the government like earlier issues. There are many industries which are polluting the rivers and according to water-act that's illegal, But till now no action is taken. So Aamir does aware the government to take action against them and try to save the water and as well life.

In the later half of the show Aamir discussed how we can save and store the rainwater by using the Rainwater Harvesting.




Save Water save Life
Production Company: Aamir Khan Productions
Associated Article: Watch All Episodes and Songs
Category: TV Shows Satyamev Jayate
Tags: Satyamev Jayate