VIDEO: Aa Bhi Ja Mere Meherman - Jayantabhai ki Luv Story
Watch the Aa Bhi Ja Mere Meherman video song from Jayantabhai ki Luv Story starring Vivek Oberoi & hot Neha Sharma.
Jayantabhai Ki Luv Story Song Video "Aa Bhi Ja Mere Meherman"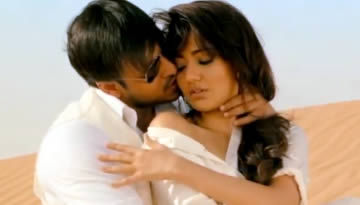 Vocals: Atif Aslam
Music: Sachin-Jigar
Lyrics Writer: Priya Panchal (Aa bhi ja mere Mehermaan Lyrics)
Movie Directed By: Vinnil Markan
Produced By: Kumar Taurani
Starcast: Vivek Oberoi & Neha Sharma

Music Video Review:
In this video you can see once rising and good actor wasting his talents.. these lines seems right for him "Your choices make you, who you are".
The Lyrics of the song says "Aa bhi ja mere mehermaan, Aa bhi ja na reh juda" But in the video exact opposite is happening, so called mehermaan was not juda in whole video. He still sings Aa bhi jaa.... arey bhai aur kitna aayega koi.....
Production Company: Tips Films
Category: Music
Tags: Atif AslamJayantabhai Ki Luv StoryVivek Oberoi