AASHIYAN VIDEO SONG - BARFi ! - Ranbir Kapoor, Priyanka Chopra
Itti si hansi, itti si khushi, aashiyan full song video from Barfi featuring Priyanka Chopra and Ranbir Kapoor sung by Nikhil Paul George.
Iiti si hansi, itti si khushi - chal banaayein aashiyan! - Barfi Video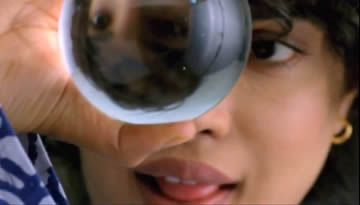 Ranbir Kapoor is playing a deaf & dumb guy Barfi! and Priyanka is playing a autistic girl in this song and movie, Aashiyan is amazingly beautiful and sweet song. This version of Aashiyan is sung by Nikhil Paul George and he did a brilliant job here.

Khwabon ke tinkon se chal banayein aashiyaan
What a beautiful lyrics Swanand Kirkire has wrote, he did a fantastic job here, The song is full of positivity and inspire to be happy with whatever you have.
Aashiyan Song Details:
Singer - Nikhil Paul George
Music - Pritam
Lyrics - Swanand Kirkire
Producer - UTV Motion Pictures in association with Ishana Movies
Director - Anurag Basu
Production Company: UTV Motion Pictures
Associated Article: Aashiyan Lyrics
Tags: BarfiPriyanka ChopraRanbir KapoorShreya Ghoshal