Ali Zafar's Live Performance at Pakistan Idol - "Chal Bulleya"
Watch Ali Zafar at Pakistan Idol's 34th Episode where he performed Chal Bulleya from Total Siyapaa.
Ali Zafar's soulful performance at Pakistan Idol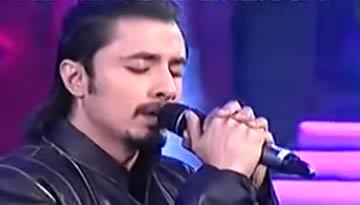 Ali Zafar is invited as a guest Judge for Pakistan Idol's 34th Episode. Where he mentored & judged the contestants and gave some insightful comments and suggestions. The show started off with Ali's performance of Bulleh Shah's Qalaam Chal Bulleya (a song from Ali's film Total Siyapaa).
Category: TV Shows
Tags: Ali ZafarLive Performance