Ali Zafar Live - Madhubala & Woh Dekhne Mein - GIMA 2012
Watch Ali Zafar's amazing live performance at GIMA 2012, He performed Madhubala and Voh Dekhnay Mein Live.
Ali Zafar's Live Performance at GiMA 2012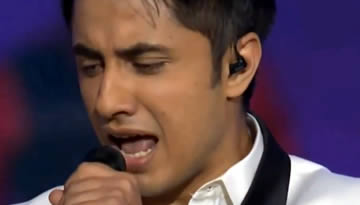 A performed two songs - Madhuabala from MBKD and Voh Dekhnay Mein from LPNY, He completely changed both the songs by his improvisations, especially voh dekhne me was just amazing. This is the way one should sing while performing LIVE.
Tags: Ali ZafarGIMALive Performance