ANCHORMAN 2 - Teaser Trailer - 2012
Watch Anchorman 2 teaser trailer, Ron Burgundy returns in the teaser trailer for Anchorman 2.
Anchorman Teaser Trailer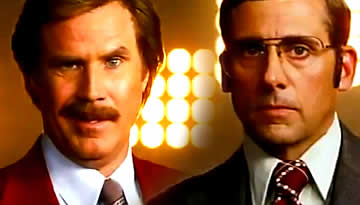 Enjoy this fun teaser trailer and famous funny character Ron Burgundy from Anchorman: The Legend of Ron Burgundy. As all know the funny charater from Anchorman 1 which released in 2004. Film stars Will Ferrell, Steve Carell, Paul Rudd, Luke Wilson, David Koechner.
Now Ron Burgundy is back with some more fun. Film will release in 2013.
Production Company: Apatow Productions, Gary Sanchez Productions, Paramount Pictures
Category: Trailer
Tags: AnchormanEnglishHollywoodTrailer