Kalki's song for Anurag Kashyap's 40th Birthday - Double Trouble
Watch Double Trouble music video by Kaliki Koechlin, a surprise gift for her husband Anurag Kashyap's 40th Birthday.
Anurag 40th Birthday Song - Double Trouble Music Video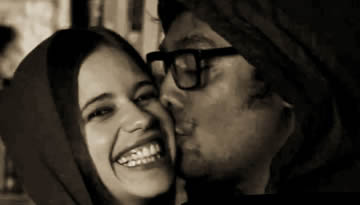 The song is sung and lyrics are written by Kalki Koechlin and the music is scored by Naresh Chandarvarkar & Shirish Malhotra. Double Trouble music video was a surprise gift for Anurag Kashyap on his 40th birthday (10th September). The video was created by Anurag's friends, colleagues and her wife Kalki Koechlin.
Production Company: AKFPL
Category: Music
Tags: Anurag KashyapKalki KoechlinNawazuddin Siddiqui