ASHA video - Ali Zafar & Yami Gautam (Total Siyapaa)
Watch "Ahsa" Music Video from Total Siyapaa which is written, sung, composed & directed by Ali Zafar and features Yami Gautam.
Asha Video - Total Siyapaa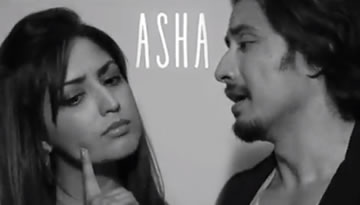 The Song is sung, written, composed, and directed by multi-talented Ali Zafar. This nice n sweet music video features Ali Zafar and Yami Gautam.
Associated Article: Lyrics of ASHA
Category: Music TOTAL SIYAPAA
Tags: Ali ZafarTotal SiyapaaYami Gautam