BALMA VIDEO - KHILADI 786 ITEM SONG
Balma video song - Balma is Khiladi 786 item song featuring Akshay Kumar, Bigg Boss 3 girl Claudia Ciesla and Asin.
Khiladi 786 item song - Akshay Kumar, Claudia Ciesla, Asin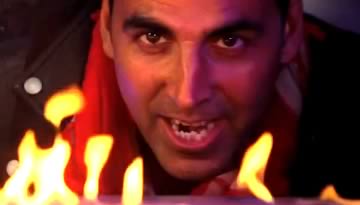 The girl in Khiladi item song is Claudia Ciesla who is German Model known for herr appearance in Bigg Boss 3. She is dancing the Khiladi Star Akshay Kumar the video also features the leading lady Asin Thottumkal.

The song is of RD Burman style which is composed by Himesh Reshammiya. and sung by Shreya Ghoshal and Sreeram.
Production Company: Eros International, Hari Om Entertainment Company, HR Musik
Associated Article: Balma Lyrics - Khiladi 786
Category: Music Khiladi 786
Tags: Akshay KumarHimesh Reshammiya