CHALLA VIDEO - Jab Tak Hai Jaan
Watch Challa song Video from jab Tak Hai Jaan featuring Shahrukh Khan, watch all JTHJ songs here.
Challa Video - A Magical Song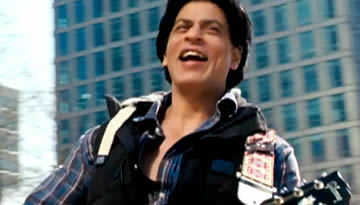 This film is going to be a Historical thing, The Yash Chopra's last directorial film Jab Tak Hai Jaan seems to be great and beautiful film. The first song from film is out now. The song is Challa. Challa is sung by famous Punjabi singer Rabbi Shergill and written by great Gulzar sab and composed by Genius AR Rahman.

Yash Chopra + Gulzar + AR Rahman + Shah Rukh Khan = History

Challa Video is choreographed by Vaibhavi Merchant and shoot by great Anil Mehta (The Cinematographer).
Production Company: Yash Raj Films
Associated Article: Challa Lyrics
Category: Music Jab Tak Hai Jaan - Songs & Trailers
Tags: A.R. RahmanGulzarRabbi ShergillShah Rukh Khan