COLDPLAY OFFICIAL VIDEO - HURTS LIKE HEAVEN
Hurts Like Heaven official music video by Coldplay - A cartoon animation video featuring characters from Mylo Xyloto comic series.
Hurts Like Heaven Official Music Video - ColdPlay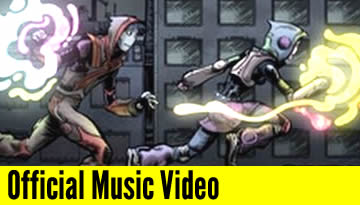 Hurts Like Heaven Music Video released by ColdplayVEVO on Youtube. Hurts Like Heaven is a song by British rock band Coldplay. The song written by all members of the band and producer Brian Eno for Coldplay's fifth studio album, Mylo Xyloto.

The music video for "Hurts Like Heaven" is an animated music video featuring characters from the Mylo Xyloto comic series. The music video is released today on 8 October 2012.
Production Company: EMI Records Ltd
Category: Music
Tags: English