VIDEO: Dabangg Reloaded (Hud Hud Dabangg) - Salman Khan
Watch Dabangg Reloaded video song from Salman Khan starrer Dabangg 2 with Hud Hud Dabangg music video Review.
Dabangg Reloaded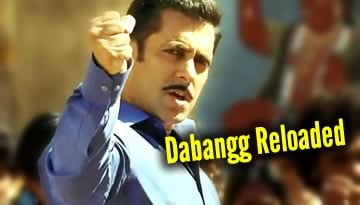 Watch Dabangg 2 Reloaded from Dabangg 2:

Song: Dabangg Reloaded
Singer: Sukhwinder Singh
Lyrics: Jalees Sherwani
Music: Sajid Wajid
Music Label: T-Series

Dabangg Reloaded music video Review: Dabangg Reloaded is a very energetic track nicely sung by Sukhwinder Singh. But the video doesn't match the level of audio. The choreography is not so good and DOP is bad as comparing to other Dabangg 2 songs. All the other tracks was picturised very well, And if we compare this video with the previous Original Hud Hud Dabangg song, its level doesn't match with that song, This music video should be way much better than this! It seems they shoot this video half-heartedly. Except this video all the other Dabangg 2 songs are very well picturised.
Category: Music Dabangg 2 - Salman Khan
Tags: Dabangg 2Salman KhanSukhwinder Singh