Ek Thi Daayan Trailer | Emraan Hashmi
Ek Thi Daayan movie trailer starring Emraan Hashmi, Kalki Koeclin, Huma Qureshi & Konkana Sen Sharma. a film by Kannan Iyer.
Ek Thi Daayan - A flm by Kannan Iyer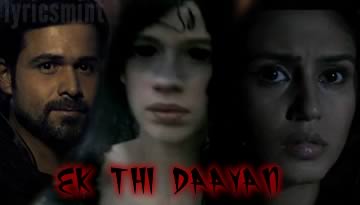 Ek Thi Daayan is a Bollywood thriller directed by Kannan Iyer and produced by Balaji Motion Pictures and Vishal Bhardwaj Pictures. Vishal Bhardwaj is also the writer of the film, he wrote the film along with Mukul Sharma.

From the trailer film looks promising, specially the background score. I think, we can expect an awesome background score in this film. Ek Thi Daayan stars Emraan Hashmi in leading role who is playing a Magician while Daayan will be played by Kalki Koechlin.

Cast: Emraan Hashmi, Kalki Koeclin, Huma Qureshi & Konkona Sen Sharma
The film will be releasing on 18th April 2013.
Production Company: Balaji Motion Pictures, Vishal Bhrdwaj Pictures Pvt Ltd.
Category: Trailer
Tags: Emraan HashmiHuma QureshiKalki Koechlin