Making of Ghagra Song - Madhuri Dixit, Ranbir Kapoor, Farah Khan
Watch the making of Yeh Jawani Deewani song "Ghagra" with Ranbir, Ayan, Farah and the amazing Madhuri Dixit.
Making of YJHD item song Ghagra with Madhuri Dixit, Ranbir, Farah and Ayan Mukerji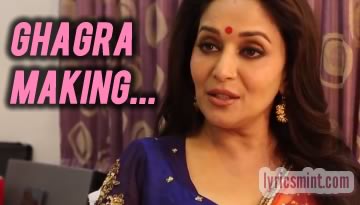 The Ghagra making video features the director Ayan Mukerji, lead actor Ranbir Kapoor, Choreographer Farah Khan and one and only Madhuri Dixit.
The song "Ghagra" is Ranbir's character Bunny's introduction song in the film Yeh Jawaani Hai Deewani.
Production Company: Dharma Productions
Category: Music Yeh Jawaani Hai Deewani
Tags: DanceFarah KhanMadhuri DixitMakingRanbir KapoorYJHD