HEER video & Song Meaning - JAB tak hai JAAN | SRK, Anushka, Katrina
Heer video song from Jab Tak Hai Jaan featuring SRK, Anushka, Katrina and also find out what is meaning of song Heer.
Heer Song Meaning / Translation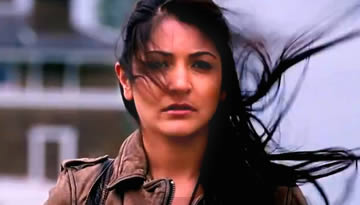 Picturised on: Shahrukh Khan, Katrina Kaif
Director: Yash Chopra
Producer: Aditya Chopra
Music: A.R. Rahman
Lyrics: Gulzar
Singer: Harshdeep Kaur

Heer Lyrics Meaning:

To understand this song you need to know two historic/tragic love stories. One is Heer Ranjha's and other is of Mirza-Sahiba's.

Heer Ranjha: Heer a beautiful women who fell in love with Ranjha and later she was forced to marry another man called "Saida Khera" and the marriage happened.
and heartbroken Ranjha becomes Jogi and wanders around her city...

Mirza-Sahiba: Mirza fell in love with Sahibaa, When, Later in life, Sahiban was to be wedded forcibly to Tahar Khan, Mirza arrives on his Bakki (the name of Mirza's mare) during Sahiban's mehndi ceremony and carries her away on his mare.

SO NOW in this song the Girl doesn't want to be called Heer. She Says:

Don't call me Heer, I've become Sahibaa
Hope, he comes on a mare and take me away
I wish some Mirza comes and take me away

Mirza-Sahiban's story is one of very few where the male's name comes first.
Production Company: Yash Raj Films
Associated Article: Heer Lyrics - JTHJ
Category: Music Jab Tak Hai Jaan - Songs & Trailers
Tags: A.R. RahmanAnushka SharmaHarshdeep KaurKatrina KaifShah Rukh Khan