VIDEO: HOOKAH BAR (Khiladi 786) | Akshay Kumar, Asin
Watch Tera Pyar Hookah Bar video song from Khiladi 786 picturised on hot Asin and Akshay Kumar enjoy Hookah Maar video song.
Tera Pyar Hookah Bar Official Video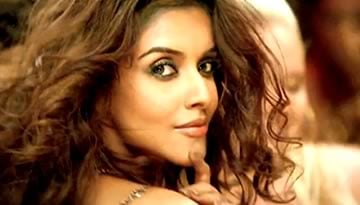 Tera pyar "Hookah Bar" is sung, written and composed by producer and writer of the film Himesh Reshammiya, supporting vocals are by Vineet Singh & Aman Trikha. The Hookah Bar video is picturised on Akshay Kumar and Asin Thottumkal and very well choreographed by Ganesh Acharya, the signature step of Hookah Bar is very good.
Production Company: Eros International, Hari Om Entertainment Company, HR Musik
Associated Article: Hookah Bar Lyrics - Khiladi 786
Category: Music Khiladi 786
Tags: Akshay KumarAsinHimesh ReshammiyaKhiladi 786