ISHQ DANCE: Katrina Kaif's awesome Dance in Jab Tak Hai Jaan
Watch Katrina Kaif's Dance in Ishq Shava along with Shahrukh Khan in Jab tak hai Jaan. Katrina's street dance in JTHJ is finally here.
Ishq Dance - Katrina Kaif & Shah Rukh Khan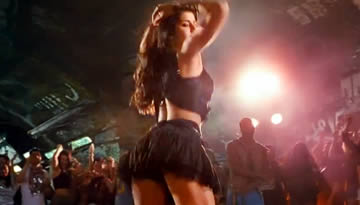 You have waited for long time to watch Katrina Kaif's awesome dance video in Jab tak hai Jaan. Which comes in the film just before the Ishq Shava starts. So far videos of Ishq Dance which were available was not in high quality, but now YRF has released this dance video officially on their YouTube channel. So enjoy Katrina Kaif superb Ishq Dance along with Shahrukh Khan.

This instrumental track is composed by AR Rahman and dance is choreographed by Vaibhavi Merchant.
Production Company: Yash Raj Films
Category: Music Jab Tak Hai Jaan - Songs & Trailers
Tags: A.R. RahmanKatrina KaifShah Rukh Khan