ISHQ SHAVA VIDEO SONG - JAB TAK HAI JAAN | SRK, Katrina
Watch Jab Tak Hai Jaan new song Ishq Shava Video SONG - Get Ishq Shava Mushq Shava full video feat. SRK and Katrina Kaif.
Ishq Shava Video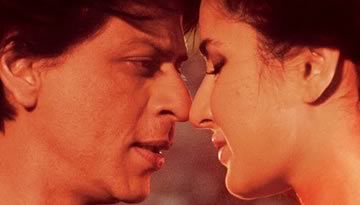 Ishq Shava is a dance track composed by AR Rahman and choreographed by Vaibhavi Merchant. Shahrukh and Katrina are grooving on the sounds of Ishq Shava. This is brilliant track sung by Raghav and Shilpa Rao.

Director: Late Yash Raj Chopra
Producer: Aditya Chopra
Music: A.R. Rahman
Lyrics: Gulzar
Singers: Raghav Mathur, Shilpa Rao.
Picturised on: Shahrukh Khan and Katrina Kaif
Choreographed by: Vaibhavi Merchant

Update: Full Video with Lyrics translation is Released by YRF.
Production Company: Yash Raj Films
Associated Article: Ishq Shava Lyrics - JTHJ
Category: Music Jab Tak Hai Jaan - Songs & Trailers
Tags: A.R. RahmanGulzarKatrina KaifShah Rukh KhanShilpa Rao