ISHQYAUN DHISHQYAUN video song - RamLeela | Ranveer Singh, Deepika Padukone
Ishqiya Dhishkiyaon / Ishqyaun Dhishqyaun Video Song from RamLeela/ Ramlila video starring Deepika Padukone & Ranveer Singh.
Ishqiya Dhishkiyaon Video - RamLeela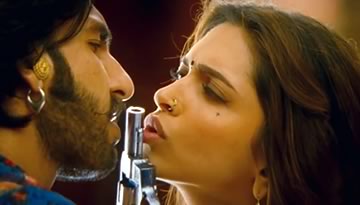 Watch this crazy song from RamLeela reminds you of Govinda's golden era, The dance is choreographed by Vishnudeva. The video looks amazing, and the most amazing thing in the video is Ranveer & Deepika's chemistry and their expressions.

The song is composed by Sanjay Leela Bhansali, sung by Aditya Narayan and Lyrics of Ishqya Dhishqyaun are written by Siddharth & Garima.
Production Company: Eros International, SLB Films
Category: Music Ramleela Songs
Tags: Deepika PadukoneRamleelaRanveer Singh