JISM 2 MOVIE REVIEW - Anupama Chopra - 2/5 Stars
Watch Jism 2 review by Anupama Chopra at The Front Row of Star World. In verdict Anupama Chopra gives two stars to Jism 2.
Jism 2 Review by Anupama Chopra - The Front Row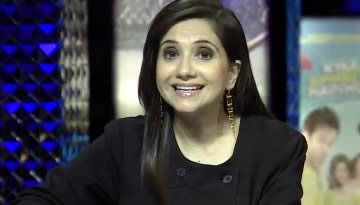 Anupama Chopra's take on Jism 2. She uses her sarcasm while reviewing this erotic thriller of Sunny Leone.

Anupama says story is ridiculous, it has most Indian plot in the recent history. Randeep Hooda is a fine actor but here seems he is emoting for all three of them.
Tags: Jism 2Movie Review