JOKER OF WASSEYPUR TRAILER - (Fan Made)
Watch this interesting and worth sharing fan made trailer of Joker of Wasseypur, It uses visual contents from Dark Knight and Audio from GoW 2.
The Joker of Wasseypur Trailer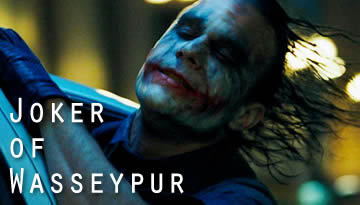 Enjoy this superbly edited and mixed fan-made trailer "Joker of Wasseypur". The video uses Audio contents if Anurag Kashyap's Gangs of Wasseypur 2, While visual content is taken from historic film The Dark Knight (2008) starring Heath Ledger and Christian Bale.

Superbly Edited by Sumit Purohit.
from Youtube Channel Alien Foot Prints

This is the video you will surely Enjoy, and must share!
Category: Trailer Gangs of Wasseypur
Tags: Gangs of Wasseypur