KKR Dancing to Pharrell Williams' Song "HAPPY"
After winning this IPL 2014 Kolkata Knight Riders is dancing on Pharrell Williams' Song Happy.
Kolkata Knight Riders Dancing to Pharrell Williams' "Happy"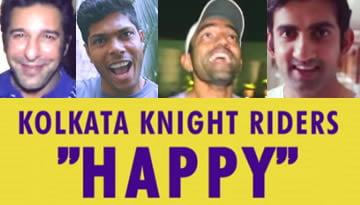 The team is happy and enjoying after the exciting win over Kings XI Punjab. Management released a Music video featuring Kolkata Knight Riders team Robin Uthappa, Umesh Yadav, Wasim Akaram, Gautam Gambhir, Sunil Narine & others where they dancing on Pharrell Williams's super awesome song "Happy".
Category: Music