Official Video of Kolaveri Song from movie '3' featuring Dhanush
Original Video of Kolaveri - from movie '3' - Movie Cut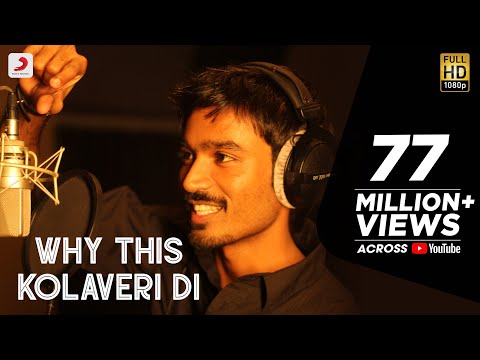 The earlier viral version of Kolaveri was the "Music Video" and that was a studio version, which showed you the making of Kolaveri in a funy style.
But here is much awaited original video of Why This Kolaveri from movie 3. Watch and enjoy this video.
This one is specially for all soup boys out there.
Production Company: Sony Music
Category: Music
Tags: DhanushTamil Songs