Salman Khan & Preity Zinta's song "Kudiye Di Kurti" from Ishkq in Paris
Watch Salman Khan's song video of Kudiye Di Kurti with Preity Zinta's comeback film Ishkq in Paris. It is PZNA Media's first film.
Salman does a song for Preity Zinta's first film of PZNZ Media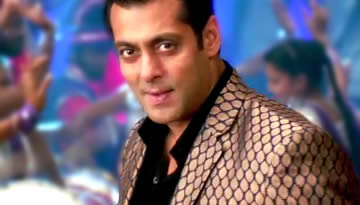 PZNZ Media is Preity Zinta and Her mother's new production house, and Ishkq in Paris is the first film of her new production house so Preity Wanted Salman to do some cameo or song in it. Salman has promised the dimple girl but due to promotion of ETT the shoot delayed but Salman at last got the time for shoot and here is the song in front of you.

The song features Salman Khan and Preity Zinta. The song is composed by Sajid-Wajid and sung Sonu Nigam and Shreya Ghoshal. The Dance is choregraphed by Mudassar Khan while lyrics of Kudiye Di Kurti are penned by Jalees Sherwani.
Production Company: PZNZ Media
Associated Article: Kudiye Di Kurti Lyrics
Category: Music Ishkq in Paris
Tags: Ishkq in ParisPreity ZintaSalman KhanShreya GhoshalSonu Nigam