LONELY - KHILADI 786 | Honey Singh, Himesh Reshammiya
Watch Lonely Lyrics and Video from Khiladi 786 song by Honey Singh and Himesh Reshammiya. get music video and lyrics here.
Lonely (O Bawariya) - from Khiladi 786 - Honey Singh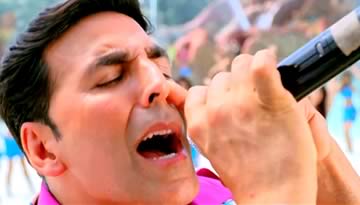 Honey Singh Khiladi 786 Song Lyrics:
Tujh se door hoon main bhi majboor
Baat ye sacchi aaj ye tujh ko bataaun
Mujhe samajh ni aata kaise dooriyaan mitaaun
O Bawariya
Main kitna tanha tanha
Lonely Lonely tere bin
O Bawariya

Watch song video of "Lonely" from "Khiladi 786" featuring Akshay Kumar & Asin.
Singers: Yo Yo Honey Singh, Himesh Reshammiya, Hamsika Iyer
Music by: Himesh Reshammiya
Lyrics by: Shabbir Ahmed
Watch Honey Singh's song in Khiladi 786 with Muisc direction by Himesh Reshammiya, Himesh is back with his nasal singing but this time it is intentional, in its video Akshay Kumar is doing the nasal imitation of Himesh.
Production Company: Eros International, Hari Om Entertainment Company, HR Musik
Associated Article: LONELY LYRICS
Category: Trailer Khiladi 786
Tags: Akshay KumarHimesh ReshammiyaHoney SinghKhiladi 786