Long Drive Song Video - Khiladi 786 | Akshay Kumar, Asin
Khiladi 786 video song "Long Drive" watch Akshay Kumar and Asin's in video of Party Sharty karenge, long drive pe chal.
Khiladi 786 Video Song "Long Drive"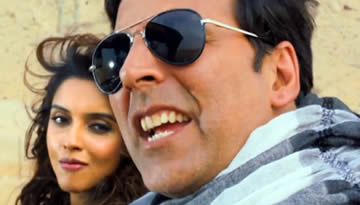 Long Drive Song Details:
Watch Akshay Kumar and Asin in red Ferrari car singing the song Long Drive Pe Chal.
Singer: Mika Singh
Music: Himesh Reshammiya
Lyrics: Sameer Anjaan
Long Drive Lyrics from Khiladi 786.
Production Company: Eros International, Hari Om Entertainment Company, HR Musik
Category: Music Khiladi 786
Tags: Akshay KumarAsinKhiladi 786Mika Singh