MANNAT VIDEO - Daawat-e-Ishq
Watch Parineeti Chopra & Aditya Roy Kapoor in Meri Mannat Video from Daawat-e-Ishq.
Mannat Video - Parineeti Chopra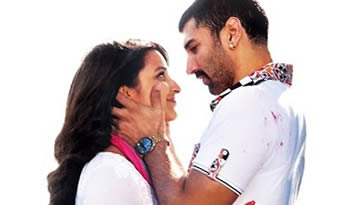 Video of Mannat features Aditya Roy Kapoor & Parineeti Chopra. It's from Habib Faisal's Daawat-e-Ishq, video doesn't look much promising but the song is so beautifully sung by Sonu Nigam & Shreya Ghoshal especially Sonu's part is amazingly beautiful.
Production Company: Yashraj Films
Category: Music
Tags: Aditya Roy KapurParineeti ChopraShreya GhoshalSonu Nigam