MURDER 3 TRAILER - Randeep Hooda, Aditi Rao, Sara Loren
Watch Murder 3 trailer starring Randeep Hooda, Hot Mona Lizza (Sara Loren) and Aditi Rao Hyadri.
Murder 3 - Remake of Spanish movie La Cara Oculta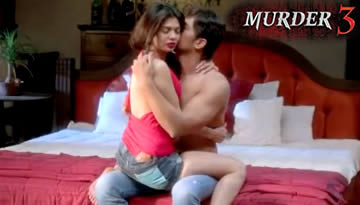 Murder 3 stars Randeep Hooda, Pakistani Actress Sara Loren AKA Mona Lizza and Aditi Rao Hyadri. Sara Loren looks good on screen but her acting doesn't. This time Emraan Hashmi will be missing from Murder.

Murder, directed by Anurag Basu - inspired from Hollywood film Unfaithful.
Murder 2, directed by Mohit Suri - copied from Korean film Chugyeogja/The Chaser.
Murder 3, directed by Mukesh Bhatt's son Vishesh Bhatt (Debut Film) - Remake of La cara oculta.

Murder 3 is the remake of Fox Star Studios' Spanish production The Hidden Face / La cara oculta. This film is also produced by Fox.. so there shouldn't be any problems of acquiring the rights. That might be the reason behind why Mahesh Bhatt announced that the film is a remake.

Let's see, without Emraan and with a debutant director, this film works or not.
Production Company: Fox Star Studios India
Tags: Murder 3Randeep HoodaSara Loren