Naino Mein Sapna | Tathaiya - Video Song - Himmatwala
Watch Naino Mein Sapna video song from Sajid Khan's Himmatwala featuring Ajay Devgan and Tamanna.
Himmatwala Video Song - Naino Mein Sapna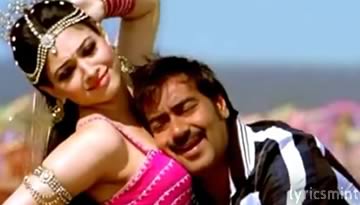 Classic Hit song is recreated with new actors, new dancers, new choreographer and new singers. Tathaiya is a superhit song sung by Kishore Kumar and Lata Manseshkar. The new dance song is choreographed by Farah Khan and sung by Kishore Kumar son Amit Kumar and Shreya Ghoshal who sang it very nicely. Naino Mein Sapna lyrics are penned by Sameer and Indivaar. The video features Ajay Devgan and Tamanna Bhatia.
Category: Music Himmatwala - 2013
Tags: Ajay DevganHimmatwalaShreya GhoshalTamanna