Oh My God Official Theatrical Trailer - Full Extended 3 Minutes Version
Watch the Official theatrical trailer of Oh My God movie, starring the Kanji Bhai Paresh Rawal and Kanhaiya Akshay Kumar.
OMG! Oh My God Trailer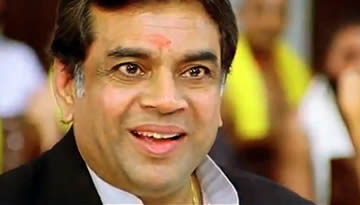 After releasing the first concept introduction trailer and one teaser trailer Viacom 18 finally releases the full official theatrical trailer of OMG Oh My God.

Oh My God is Based on Gujarati play Kanji Virrudh Kanji written by Bhavesh Mandalia, This movie is also written by Bhavesh Mandalia along with the director Umesh Shukla

Movie Information:

Directed by: Umesh Shukla
Produced by: Ashvini Yardi, Paresh Rawal
Written by: Bhavesh Mandalia & Umesh Shukla
Music by: Himesh Reshammiya
Director of Photography: Sethu Sriram
Distributed by: Grazing Goat Pictures & Viacom 18 Motion Pictures
Release date: September 28, 2012
Language: Hindi

Oh My God Star Cast:

Paresh Rawal playing the character Kanji Lalji Mehta
Akshay Kumar playing the character Krishna
Mithun Chakraborty
Govind Namdeo
Mahesh Manjrekar
Nidhi Subbaiah
Murli Sharma
Prabhu Deva in a Special Appearance in song "Go Govinda"
Sonakshi Sinha in a Special Appearance in song "Go Govinda"
Production Company: Grazing Goat Pictures, Viacom 18 Motion Pictures
Tags: Akshay KumarOh My GodParesh Rawal