Atif Aslam at Sur Kshetra - Pehli nazar mein & Sajna tere bina Performance
Watch Atif Aslam performing Pehli Nazar mein and Sajna Tere Bina live at Sur Kshetra - Colors TV.
Atif Aslam's Live Performance at Sur Kshetra - Colors & Sahara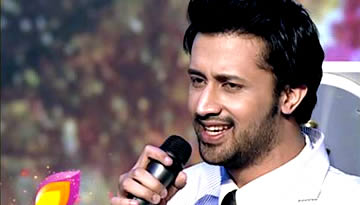 On the launch of Show Atif Aslam performed Pehli Nazar Mein & Saanu ik pal chain na aave sajna tere bina. Watch him performing live at Colors TV & Sahara TV reality show "Sur Kshetra".
Production Company: Saaibaba Telefilms
Category: Music Sur Kshetra
Tags: Atif AslamSur Kshetra