ROWDY RATHORE REVIEW - Taran Adarsh
Watch Taran Adarsh of Bollywood Hungama reviewing the Akshay Kumar starrer Rowdy Rathore.
Rowdy Rathore Movie Review and Star Rating by Taran Adarsh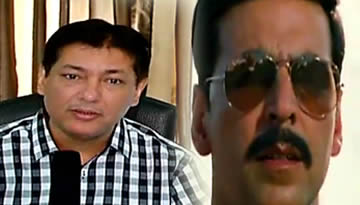 Taran Adarsh is well-known movie critic, Here he reviews the Prabhu Deva Directorial Rowdy Rathore. Rowdy Rathore is a total masala film. And if you like the typical Bollywood films you gonna enjoy it full on.
Verdict: Taran Adarsh gives this movie 4 stars out of 5.
Production Company: Bollywood Hungama
Category: Reviews Rowdy Rathore
Tags: Akshay KumarMovie ReviewRowdy RathoreSonakshi SinhaTaran Adarsh