Satyamev Jayate 2: Episode 2 - "POLICE"
Police Reforms - Hindi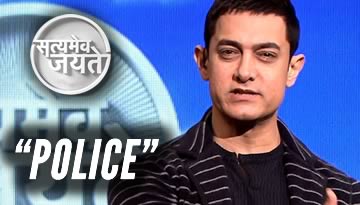 The second season of Satyamev Jayate has been started and will have five episodes. The second episode aired today on 9th March 2014 which deals with the subject of Police Reforms. Watch it with English Subtitles.


"Though the police are supposed to serve the people, they are objects of fear, even hatred. But instead of vilifying them, we look at the problem: the lack of police reforms."
Dhoondta Hai Man Mera - Song Lyrics
Production Company: Aamir Khan Productions
Category: TV Shows Satyamev Jayate
Tags: Aamir KhanSatyamev Jayate