SKYFALL - Movie Trailer - James Bond [2012]
James Bond latest Hollywood upcoming film Skyfall. Watch the first trailer of SKYFALL.
SKYFALL - Official Teaser Trailer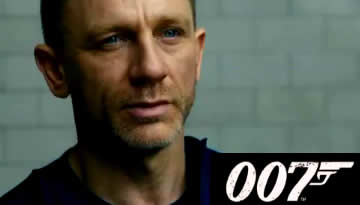 Here is the trailer of 007 James Bond's twenty-third film Skyfall which is produced by Eon Productions. Starring Daniel Craig as James Bond. This trailer is released on May 21 2012.
Production Company: Sony Pictures
Category: Trailer
Tags: EnglishHollywoodJames BondSkyfallTrailer