Making of Son Of Sardaar Title Song | Ajay Devgn
Watch the making of Son of Sardar title song with Ajay Devgn, Ashwani Dhir and Ganesh Acharya.
Making of SOS Title Song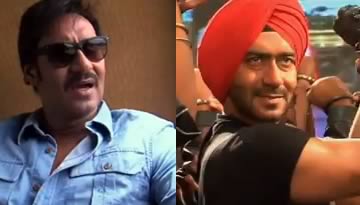 Watch making of Son of Sardaar's title track, Ajay Devgan who plated leading character talks about the Sardaars and how the signature step of the song. Ashwani Dhire the director of the film talks about Sardaars and theri personality. Songs' choreographer Ganesh Acharya talks about the choreography Bikers Club's concept. And Himesh Reshammiya the composer of the song talks about the melody and lyrics.

The making is very well shot and the finally edited version of the making looks really nice and it is really entertaining.
Production Company: Viacom 18 Motion Pictures, Ajay Devgn Ffilms, Yrv Infra & Media Pvt. Ltd
Category: Music Son of Sardaar
Tags: Ajay DevganHimesh ReshammiyaSon of Sardaar