SINGH SAAB The Great - Video Song | Sunny Deol
Watch The Title Song of Singh Saab The Great's Video starring the Sunny Deol in his Action Avatar.
Singh Saheb The Great Video Song - Title Track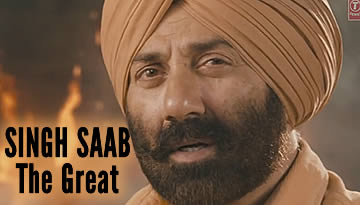 Sonu Nigam's debut Bollywood Song as a Music Composer. Though He recently composed music of Sooper Se Ooper but that was with Bickram Ghosh, so as an individual SSTG Title Track is his debut song. The track is sung by Sonu Nigam and his sister Teesha Nigam.
The video features Sunny Deol and the film is directed by Anil Sharma.
Associated Article: Lyrics of Singh Saab The Great Title Song
Category: Music
Tags: Sonu NigamSunny Deol