JUSTIN TIMBERLAKE - SUIT AND TIE MUSIC VIDEO
Suit & Tie music video: Watch the official music video of Justin Timberlake's new song Suit and Tie from his third studio album 20/20 experience feat. Jay-Z.
Suit & Tie Official Music Video - Justin Timberlake feat. Jay-Z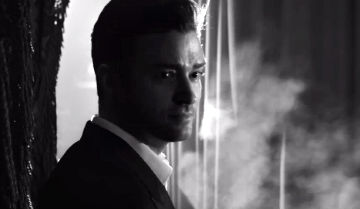 The multi talented artist Justin Timberlake is back with his new Studio Album 20/20 experience. The music video features Justin Timberlake and Jay-Z. The video is picturised in black and white. This video looks very nice and some shots of Justin with cigarette are fantastic. A nice music video and a treat on this valentine's day. The video is directed by David Fincher.
Category: Music
Tags: English