SUR KSHETRA - Full Episode 1 Online | Colors TV
Watch Full Episode 1 of Sur Kshetra featuring Indian and Pakistani teams lead by Himesh Reshammiya and Atif Aslam aired on Colors TV.
Sur Kshetra Episode 1 - Atif Aslam, Himesh Reshammiya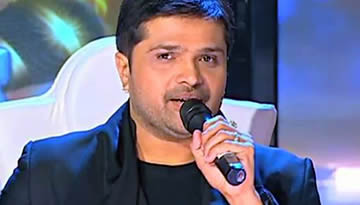 Watch the opening full episode 1 of Sur Kshetra which aired on Colors TV and Sahara TV on 8th September 2012. The show has two teams Pakistan (lead by Atif Aslam) and team India (lead by Himesh Reshammiya). And Jury of the show has legendary Pakistani singer Abida Parveen, Famous Bangladeshi playback singer Runa Laila and Legendary Indian singer Asha Bhosle. The Show is conceived, edited and Directed by Music Reality Shows specialist Gajendra Singh.
Production Company: Saaibaba Telefilms, Sahara One
Category: TV Shows Sur Kshetra
Tags: Atif AslamHimesh ReshammiyaSur Kshetra