Zapun Zapun | Sai Tamhankar's hot video song from Marathi film No Entry
Watch Sai Tamhankar super hot video of Zapun Zapun from Marathi Film No Entry. The song is sung by Sunidhi Chauhan. Pudhe Dhoka Aahey title song.
Zapun Zapun Hot Video Song - Marathi | Sunidhi Chauhan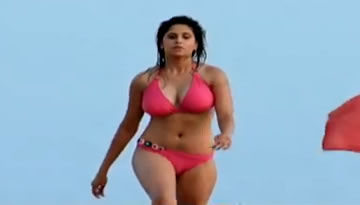 Watch "Zapun Zapun" full song from No Entry - Pudhe Dhoka Aahey featuring Hot and Sexy Sai Tamhankar.
Ankush Chaudhari's directed remake of Hindi Comedy film: 'No Entry - Pudhe Dhoka Aahey', releases on 7th September 2012.

Singer: Anu Malik, Sunidhi Chauhan
Lyrics: Guru Thakur
Composer: Nakash Sargam
Production Company: Underground Films Pvt. Ltd.
Category: Music No Entry - Pudhe Dhoka Aahey | Marathi Film
Tags: MarathiSunidhi Chauhan